November Spawned A Gurner
First things first, thanks to everyone who came out to Mutant Pop on Friday for TAPE's 2nd birthday celebrations. A good night was had by the assembled beauties, geeks, gurners (see below) and freaks (yet again, see below) and everyone played a blinder as usual. The Rigg started slow, but began his sprint finish an hour from the end with the beautiful Villalobos remix of Depeche Mode before getting the bangers out ('Vejer, 'Mouth To Mouth', 'Full Clip', 'Sea Of Sand', etc.) to ensure the upstairs crowd went home on a high. Downstairs, meanwhile, the Skull Juice boys were entertaining a decidedly less druggy crowd with an excellent set of diverse dancefloor destroyers. Highlights included the resurrection of 'Erotic Discourse' into Padded Cell's 'Signal Failure', that Wax record on Rebelone, and Richie Havens' 'Going Back To My Roots'; but there was so much more stuff that they played that I really enjoyed. So in the battle of the Phonica employees, I'd call it a score draw; the real winners being the Mutant Pop punters/munters (yes, you guessed it - see below!).

The after party was an even messier affair - it commenced with a set from 'that topless drug-ravaged middle-aged dude' who'd been 'dancing like a madman all night' at a TAPE night in 2005 (see here); otherwise known as Kev. Top bloke by the way, with excellent taste in techno. The Skull Juice boys also played their socks off as the rest of the room got even more ravaged, whilst the Rigg slipped off to bed early. I'd like to enlighten you further about its goings on but I'll leave Softy to tell you whatever he wants (or whatever he can remember...) concerning his outrageous behaviour. I've a fond memory of mixing XTC's 'It's Nearly Africa' out of some 4x4, and then ironically highlighting poor old Soft's state of body and mind with 'Senses Working Overtime'. Altogether now... '1, 2,3, 4, 5!'

Anyhow, there are a few nuggets of note to come this week - the main thing being Puffin Jack's dubstep mix that I've been promising for absolutely ages. I've finally got round to digitising it, so expect that in the next couple of days. He's even got a new moniker that's exclusively for his dubstep sets.... all will be revealed soon. In the meantime, here's a long overdue chart from yours truly.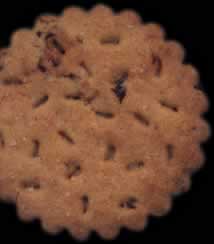 Carnage's Current Top 10 (8/11/06)





1) OST & KJEX - HOW NOT TO BE A BISCUIT // CROSSTOWN REBELS

A late night rave anthem if I ever heard one, this cut that's forthcoming on Crosstown Rebels will be sure to blow up when it touches down in the next couple of months. Featured on Lazarus and Styles' 'Get Lost' mix, it's an ominous beast of a track with a mammoth buzzing synth hook that's just as ridiculous as the title suggests, while your heart will be satisfied by the echoing bleeps that accompany it. Look forward to shaking your arms and legs like a mentalist to this in the coming months.



2) SEBO K - HORIZONS (EXERCISE ONE REMIX)

&

PAN POT - BLACK DOG (JESSE ROSE REMIXES) // MOBILEE

Exercise One, it seems, are getting better and better with every production that they do. It they carry on at this rate, they'll have made all other minimal techno producers redundant by 2008! The ominous looped-not-looped pulsing bassline plugs away while all manner of sounds drift seamlessly in and out of the mix, before the punctuation is added by sporadic bursts of noise and the mammoth drop (which is preceded by a hiss that magically mutates into the 4x4 kick). Jesse Rose's bleepin' and bouncin' mixes of Pan Pot are also well worth a punt, making this one of the best 12"s that will see the light of day this November.



3) SIDESHOW - PHILLY SOUNDWORKS // AUS

I absolutely adored the last 12" that Sideshow (aka Ninja Tune's Fink) put out on Aus, which was a wonderful synergy of all that's good about deep house, techno, and dubstep; and his latest release only goes to reinforce his versatility in the studio. A far cry from 'Scary Biscuits', this time he's plugging away at dub disco, with superb live bass and affected electronics. Jesse Rose and My My's Lee Jones provide the mixes, but it's all about the original over at TAPE towers.



4) ROBERT OWENS VS. ROB MELLO - THE ENERGY // DISCO 45

Plinky plonky future-Chicago from the Classic man on his latest imprint, helped along by the legand that is Robert Owens on vocals. Both versions are great but the dub's the one for the floor.



5) MICHOACAN - SHE'S SENT (HEAVEN) (THE EMPEROR MACHINE REMIX) // TINY STICKS

T'machine does it again for Mock's ever consistent Tiny Sticks. A subdued discofied guitar at the start opens things out into a clattering stop start section before the otherworldly synths propel proceedings into the heavens. Those filtered synths are just pure filth, I tell you! The original and Fabrizio Mammarella mixes are also well worth checking - essential stuff!



6) STRATEGY - FIELDS OF MAY // ORAC

Superb wonky slo-house from Community Library's Strategy on what may be his only release of 2006. If you heard last year's now classic 'World House' release that started off ComLib, then you know what to expect - pure quality from Paul Dickow yet again. It also features a cracking Secondo version that's slightly more jacked up and fidgety.



7) THE MOLE - JINGOVER // WAGON REPAIR

Candido sampling dub disco on WR? Hell yeah!



8) MALA - LEFT LEG OUT // DMZ

After the 4x4 vibes of 'Anti War Dub', the Mystikz' Mala goes further down that path with his latest bleep filled offering on the DMZ label. For me, he easily played the most engaging and enjoyable set at Pinch's last Subloaded party, and his productions are a testament to his greater understanding of all things bass.



9) WINGS - LET 'EM IN (JIMI BAZZOUKA EDIT) // WHITE

Puffin regularly lambastes me for my irrational Macca hatred, and here comes another record that proves me wrong. A plodding drum beat and lethargic piano chords start proceedings before Macca croons away his heartwarming vocal about, well... letting people in! Cue the echoed drum fills, trumpet solo, and all manner of lovely little touches that make this the 9pm/9am classic that it is. Now Joakim, where's that new LP, eh?



10) TOMBOY - I KILL GUITAR // GOMMA

A dark, ravey throbber from Whomadewho drummer Tomas Barfod in his Tomboy guise. It may not be a dancefloor killer of 'Samba'-esque proportions, but'll certainly drive the right late night crowd bananas.

Also, the Viva show that I was talking about last week has finally been broadcast and is in the archives so get over to

www.viva-radio.com/tape/

if you wanted to check that out. Here's the tracklisting again for those too lazy to scroll down:

TAPE Radio - Show #7: 'I Wanna Be Sedated'
Wings - Let 'Em In (Joakim Edit) // White
Thomas Dolby - I Scare Myself // Parlophone
Can - She Brings The Rain // Spoon
Riz Ortolani - Cannibal Holocaust (Main Theme) // Coffin
Langley School Music Project - God Only Knows // Bar/None
The Velvet Underground - I'll Be Your Mirror // MGM
Scott Walker - On Your Own Again // Philips
Max Richter - On The Nature Of Daylight // 130701
Alain Kan - Speed My Speed // Disques Vogue
Asha Puthli - Space Talk // CBS
Chromatics - Physica (Demo) // CD-R
Vangelis - Ask The Mountains // EastWest
ISAN - Lent Et Douloureux // Morr Music
SCSI-9 - Mini // Kompakt
Turner - After Work (Carsten Jost Remix) // Ladomat 2000
Royksopp - Beautiful Day Without You (Wighnomy And Robag Wruhmes Spekkfakkel Remikks) // PIAS
ISAN - Lent Et Triste // Morr Music
Differnet (ft. Action Biker) - Albuquerque // Friendly Noise
ISAN - Lent Et Grave // Morr Music
Junior Boys - In The Morning (Alex Smoke Remix) // Domino
Pinch - Qawwali // Planet Mu
Rhythm & Sound w/ Willi Williams - See Mi Yah // Burial Mix
David Axelrod - The Warning Talk (Part II) // Capitol
Steve Reich & Pat Metheny - Electric Counterpoint // Nonesuch
Papa M - Plastic Energy Man // Drag City
Quiet Village - Days // CD-R

Listen:

TAPE @ Viva - Show #7: I Wanna Be Sedated


By the way, this one's on a much more relaxed, non-dancefloor tip than usual; so skin up, sit back, and prepare for your dosage of thinking man's mogadon (I mean this in a good way of course!).